Dental Smile - Your Dental Clinic in Plzen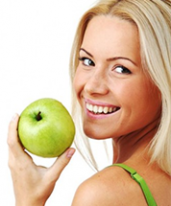 Welcome at Smile Dental website, welcome to the dental practice that you've always wanted.
Smile Dental is a very first Dental Spa clinic in the Czech Republic – it is warm, friendly, relaxed and totally focused on your needs.
The team at Smile Dental will transform your view of what great dentistry is all about. From your very first visit, you'll be in full charge of the health of your teeth and gums. Our friendly dentist and hygienist
team will examine your teeth and gums and give you easy-to-understand advice on what to do. You'll learn what is important for your personal dental well-being. And you'll walk out with a complete plan for your teeth and gums that will make sure they give you long, trouble-free service. Your teeth and gums need to last, so make sure you put them first.
Call us now (+420 377 259 073 ot e-mail us: info@smiledental.cz) and join all the happy people enjoying optimum oral health.
Why Choose Us
Dental Spa - A STRESS FREE EXPERIENCE
We would like a visit to our clinic to be an inspirational and enjoyable one.
We have done everything we can to make this a stress-free dental experience.

The minute you enter, you leave busy city life behind and walk into a relaxing oasis of calm and tranquillity.
The reception has a soothing peaceful atmosphere, chill-out music playing and comfortable chairs to relax in with the latest magazines. In our reception and waiting area we have everything you need to relax there.
PERSONAL ATTENTION
We take whatever time is necessary to listen to your concerns and understand your needs. Having
understood and correctly diagnosed the condition we focus on providing a solution rather than just a procedure. We aim to treat the Person, not just the problem, and ensure we have your consent to treat at all times. Your Plan of action will prioritise your treatments with timings and costs fully explained.
ENJOYABLE DENTISTRY
We have arrived at a situation where patients expect their dental treatment to be enjoyable. Enjoyable
Dentistry will prove to be a major advantage for your treatment. You can choose the quantity and quality of the treatment you need without worrying about the process of treatment itself. We are delighted to have a professional team of dentists and nurses at our clinic.
INNOVATIVE SOLUTIONS
Many of our dentists have particular interests and strengths and you will usually be seen by the dentist
most qualified for the procedure. Depending on the problem we can usually offer a range of treatments. We work closely with another medical experts within our practice and also have our own dental laboratory to ensure your care is fully managed in-house.
PREVENTION IS BETTER THAN CURE
We provide dental care centred on prevention to protect and maintain your natural teeth. We place a high emphasis on patient education and work with you to help you achieve the very best dental health.
MODERN PHILOSOPHY AND TECHNOLOGY
Once at the practice you can be confident that you are in the hands of world class dentists that offer the very
latest in general and cosmetic dentistry and modern technology.
Our dentists have traveled to Europe and America learning from world leaders and experts in their field to perfect skills in all aspects of cosmetic and restorative dentistry.
All work is undertaken with aesthetics, function and comfort in mind in a calm and relaxing environment.
We employ the latest, proven technology such as fully integrated chairs, low noise – low vibration
instruments, laser aided fillings and a host of other innovations such as low emission digital x-rays as well as a low dose specialised digital x-ray of the whole mouth in scan, same visit inlays / onlays, crowns / veneers, diode
lasers, air-abrasion, airflow, bleaching/whitening.

YOUR HEALTH AND SAFETY
We follow all the legal guidelines on sterilisation and cross infection control. We have designed a state of the art sterilisation room which is equipped with the latest technologies such as ater purifier, ultrasonic cleaner, washer disinfector and vacuum autoclave.